STRENGTH IN NUMBERS.
Among the largest retained real estate search firms in the U.S.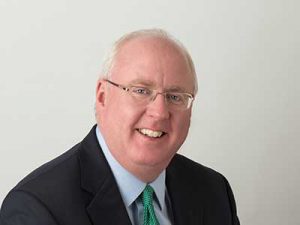 We are profoundly saddened by the passing of Bert McDermott, a founder of Crown Advisors, and more importantly, a friend.  Bert was as Irish as they come, and perhaps fittingly, Bert passed away on St Patrick's Day, March 17th, 2020.
Everywhere he went, Bert was popular, engaged, and always ready to provide guidance and perspective on any issue. He generously shared his boundless energy, encouragement, optimism and humility. We will be forever grateful and inspired by him.
Bert was a trusted advisor to some of the most successful and highly regarded public and private real estate organizations in the US. He was respected and admired for his enduring commitment to their interests.
We will miss Bert greatly, he made us focus on what was truly important with his sense of humor, warmth and grace.
https://www.neelyfuneralhome.com/obituary/Norbert-McDermottIII
Leaders In Executive Search